Glow in the Dark Disco Parties
Turn off the lights and turn up the fun with a Activ8's Glow in the Dark Disco Party! This neon themed party is one of the most popular selections for many kid's parties.
There's no better feeling than turning on the first party song through the speakers as they dance under the funky colored lights.
Our team of djs always create a fun-filled atmosphere that makes you get up and dance with your friends.
With our Glow in the Dark UV lights feel free to ramp up the neon fun with easy decorating details that make the neon lights come alive. You can decorated the night with cool UV pens, glow necklaces or bracelets, and neon paint. Once we click on the lights, you will be amazed at how the space is transformed!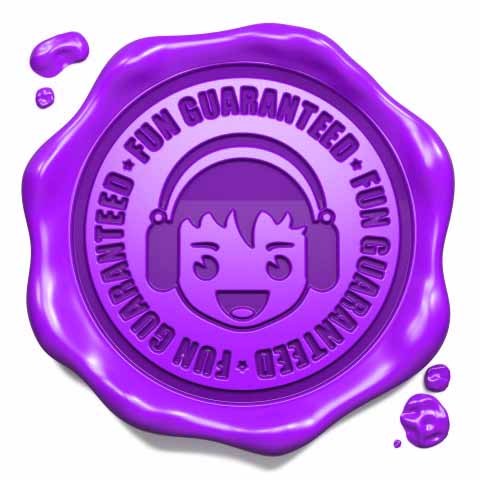 Watch as the kids FREAK out in excitement as they dance under the Neon Lights!
We would love to help you plan your special Glow Disco event with a variety of amazing neon and UV lights.
Of course, every party is staffed by our energetic, professional mobile DJ staff who always make sure that the guests are having a great time with a great variety of fun-filled songs. As the night goes along, we make sure that everyone has plenty to eat and drink with snack breaks and cool down sessions under the glowing party lights
Call us now so we can book your party today! 0410 402 248
What's included with your disco?
We would love to help with your Glow in the Dark Disco!
We've got a great range of Glow in the Dark Lights to help set the mood and make them all stand out!
We'll bring out our UV, Neon Lights to create that Glow in the Dark feel so the kids clothes and teeth will light up! Our DJs always create a fun-filled atmosphere that makes you get up and dance with your friends.
Here's a few more details about our parties,
Neon Disco Lights
Smoke Machine (optional)
Laser Lights (optional)
A fun & entertaining disco
Heaps of games & activities to keep the kids happy!
Disco Lights for the Dance Floor
2 x Speakers & a Wireless Microphone
Heaps of popular music to choose from!
We can work with your format, or we can work with our own
Happily take music requests from the kids…
An online website where the kids can PICK OUT their favourite songs
No inappropriate music
* Please note if you are choosing to have a Smoke Machine, please make sure the venue/location does NOT have smoke sensors, as they will be set off.
We also have for your peace of mind,
Working With Children Check
Public Liability
A friendly and easy going nature, ready to follow any special requests or requirements on the day.
Check out some of our Recent Events!